Home

Spam Filters

Help for Victims

Report Abuse

Prevention Tips

Abuse News

Legislation

Glossary

Newsgroups

Resources

Virus Info

Approved Lists

Get Listed!

Awards/Press

Press Releases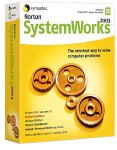 emailabuse.org visitors - get the FULL suite of software for $39.95
Spam Filter Software to Block Spam

Below we have tried to gather together the most popular Anti-Spam software options available. There are a variety of ways to stop spam. Sadly there is not one perfect spam killer or filtering option to provide us all with spam protection. Obviously it has become a cat and mouse game for the spammers and the rest of us.

Some prefer the server-side email filters which catch the spam before it gets to your mail box. The only issue with these spam blockers is that you as an individual can not adjust them and are usually not able to see if the spam blocker is stopping emails that are not spam. It is up to your ISP or network administrator to put these in place.

The second option is to have software that you run on your home computer to help filter out the spam. This way you can check to make sure the filter is blocking true spam and not important emails. Downside is that you still have to download all the email, but sometimes peace of mind is better than deleting email accidentally.

The third option is to use a third-party system that utilizes the challenge system. Basically, whenever anybody emails you they have to go to a special website and confirm they know you. This is great way to stop spammers. You can also preset it to allow everyone from your addressbook to email you.

SpamArrest
Price:
Monthly $5.95/mo
2-Year $3.75/mo
Free 30 day trial
Information:
It is easy to get started with Spam Arrest. There is no software to install, and the service begins working for you immediately. Spam Arrest works with any POP3 mail server (almost every ISP supports this). Support for MSN, Hotmail, and AOL is coming soon.

How it works:
Spam Arrest connects to your mail server every two minutes, moving your new email onto the Spam Arrest server.
New emails are processed by the Spam Arrest system.
Messages from verified senders and mailing lists are forwarded to your Spam Arrest inbox.
Messages from unverified senders are held, pending verification. Upon verification, the message is delivered to your Spam Arrest inbox. You may review your unverified email on the website at any time.
You check your email off of the Spam Arrest mail server. No Spam!

GFI MailEssentials Online - Cloud Spam Filter
Price:
$9.50 per mailbox/year
Free 30 day trial
Information:
GFI MailEssentials Online™ is a comprehensive hosted email security and spam filtering service that is extremely easy to deploy and maintain.

As a cloud-based service, GFI MailEssentials Online uses top-notch hosted spam filtering and multiple email security technologies to block 100% of viruses and over 99% of junk mail before they can enter your network. Its built-in continuity features allow you uninterrupted access to email even when your mail server is offline. In addition, an optional integrated archive service securely retains your important email messages for subsequent search and retrieval.

GFI MailEssentials - Exchange Spam Filter
Price:
Starts at $210 (for 10 mailboxes / $21 per mailbox)
Free 30 day trial
Information:
GFI MailEssentials is an award-winning email antivirus and anti-spam software solution for Exchange Server and other mail servers, which protects your network against email-borne viruses and other malware threats and delivers a spam capture rate of over 99%. It filters out spam email, phishing scams and viruses through various security layers, including up to five antivirus scanning engines and multiple anti-spam filtering technologies – such as two frequently updated anti-spam engines that require no tweaking, IP reputation filtering, greylisting, directory harvesting attack protection and more.

It is managed via an integrated web-based configuration and management console and dashboard. GFI MailEssentials also adds various email management tools to your mail server, including email disclaimers, email monitoring and redirecting based on custom rules, email reporting, list server, server-based auto replies and POP3 downloading.

MailWasher Pro
Price: $29.95
Free 30 day trial
Information:
MailWasher Pro works directly with your email server, exactly like your email program does. But there is one important difference: you can tell MailWasher to delete a message at the server, without downloading it. Great Customer Support and a 90 day Money Back Guarantee.